International Week / BIP
The Blended Intensive Program (BIP) is a combination of physical and virtual (online) mobilities. It is a useful tool of intercultural dialogue as it fosters
• development of transnational and transdisciplinary curricula
• innovative ways of learning and teaching
• online collaboration
• research-based learning
• challenge-based approaches that tackle societal challenges.
In the online part the participants collaborate simultaneously in virtual groups.
During the physical mobility participants take part in workshops, cultural programmes, go on study trips and visit institutions.
AVCC had organised International Weeks for partner institutions between 2014 and 2021.
The first BIP was organised at AVCC in the spring term of the academic year 2021-2022.
The international event focusing on stories went off successfully.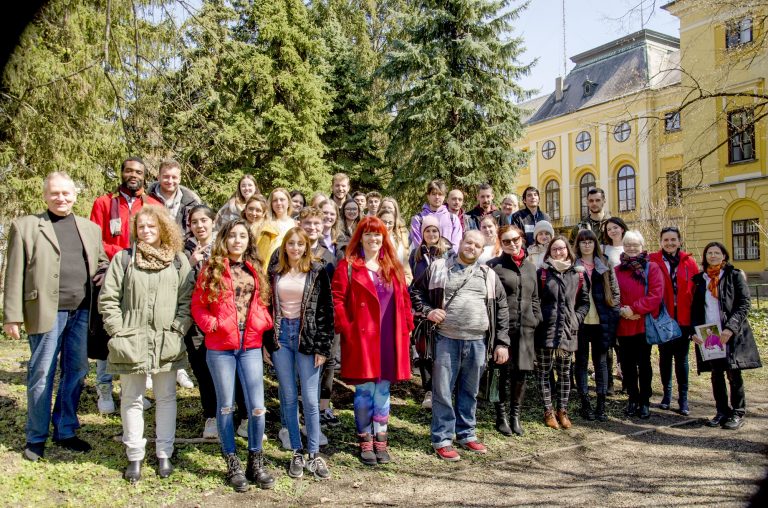 International Week: – Children's StoryCorners
12-16 April 2021.
International Week: – Children's StoryCorners
20-24 April 2020.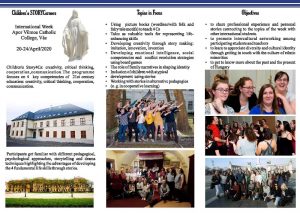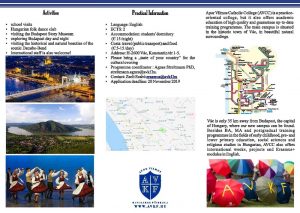 INTERNATIONAL TALE PROJECT WEEK
8-12 April 2019
At the topic-based International Week supported by the National Talent Programme 14 international students and 5 international lecturers took part together with a number of AVCC students and lecturers.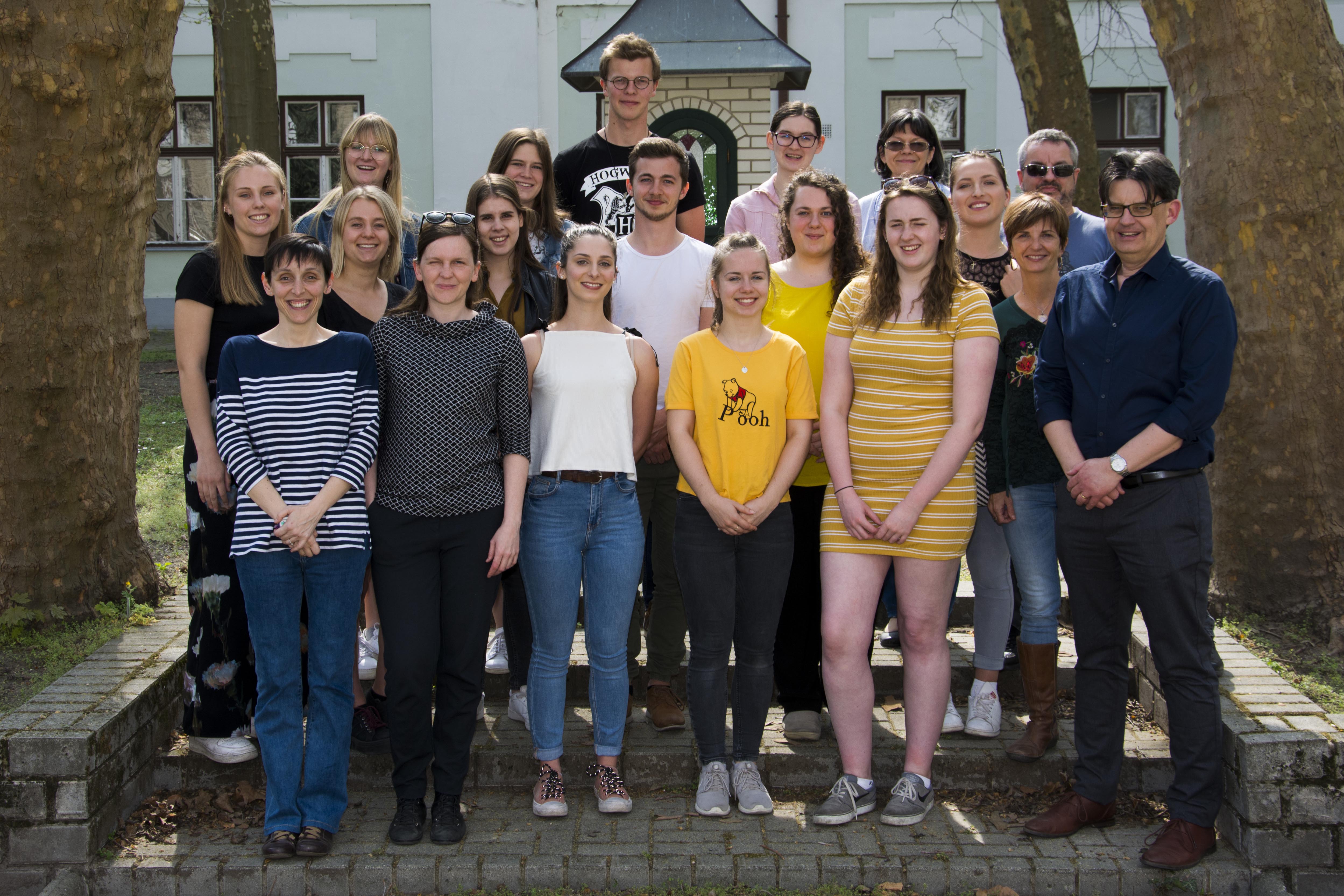 The most popular activities of the Week were two student workshops: on Monday the Belgian students of the Erasmus+ Semester gave a Kamishibai (paper theatre) and a shadow play show of the folktale Green Peter, then they led a group-work of story-innovation workshop.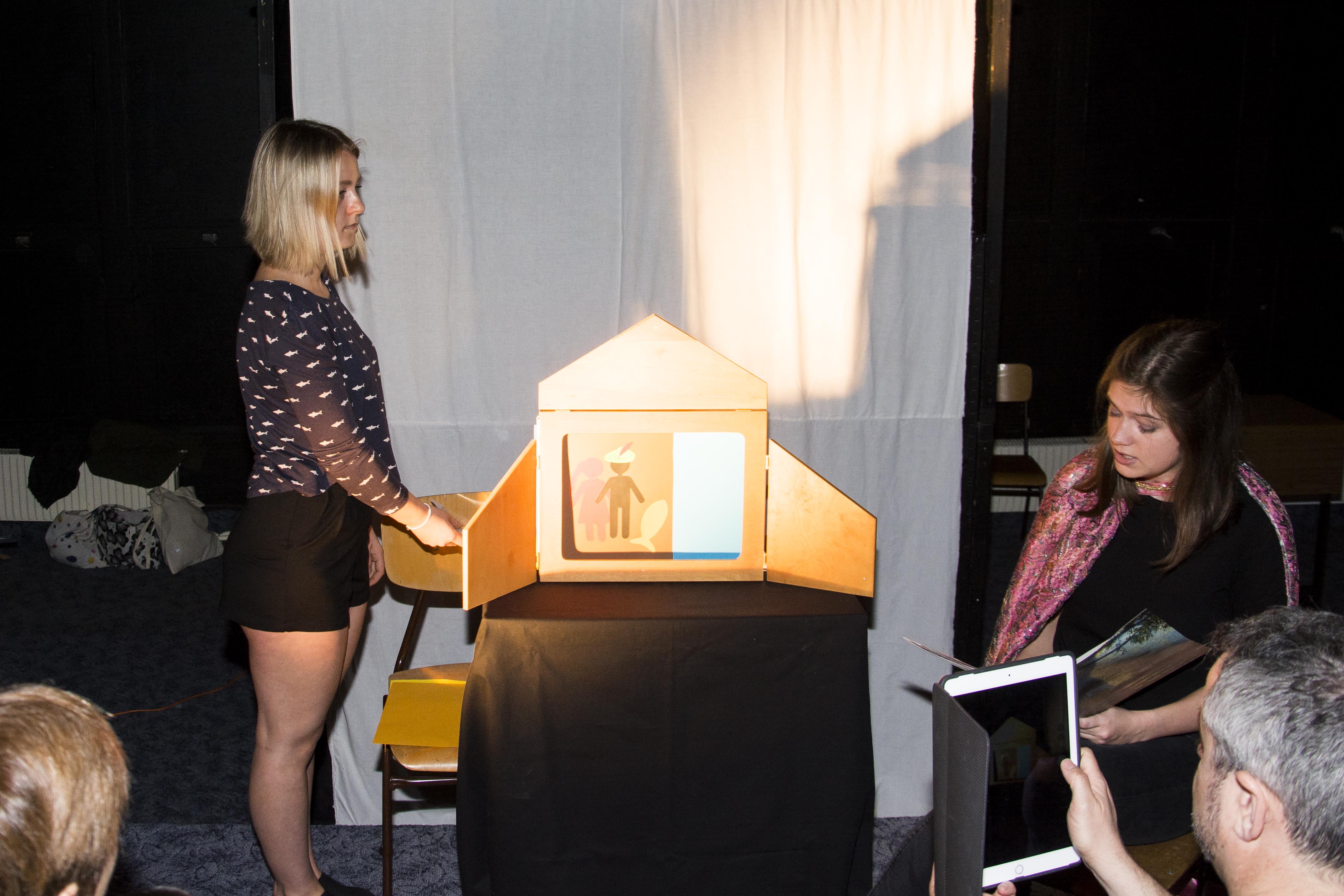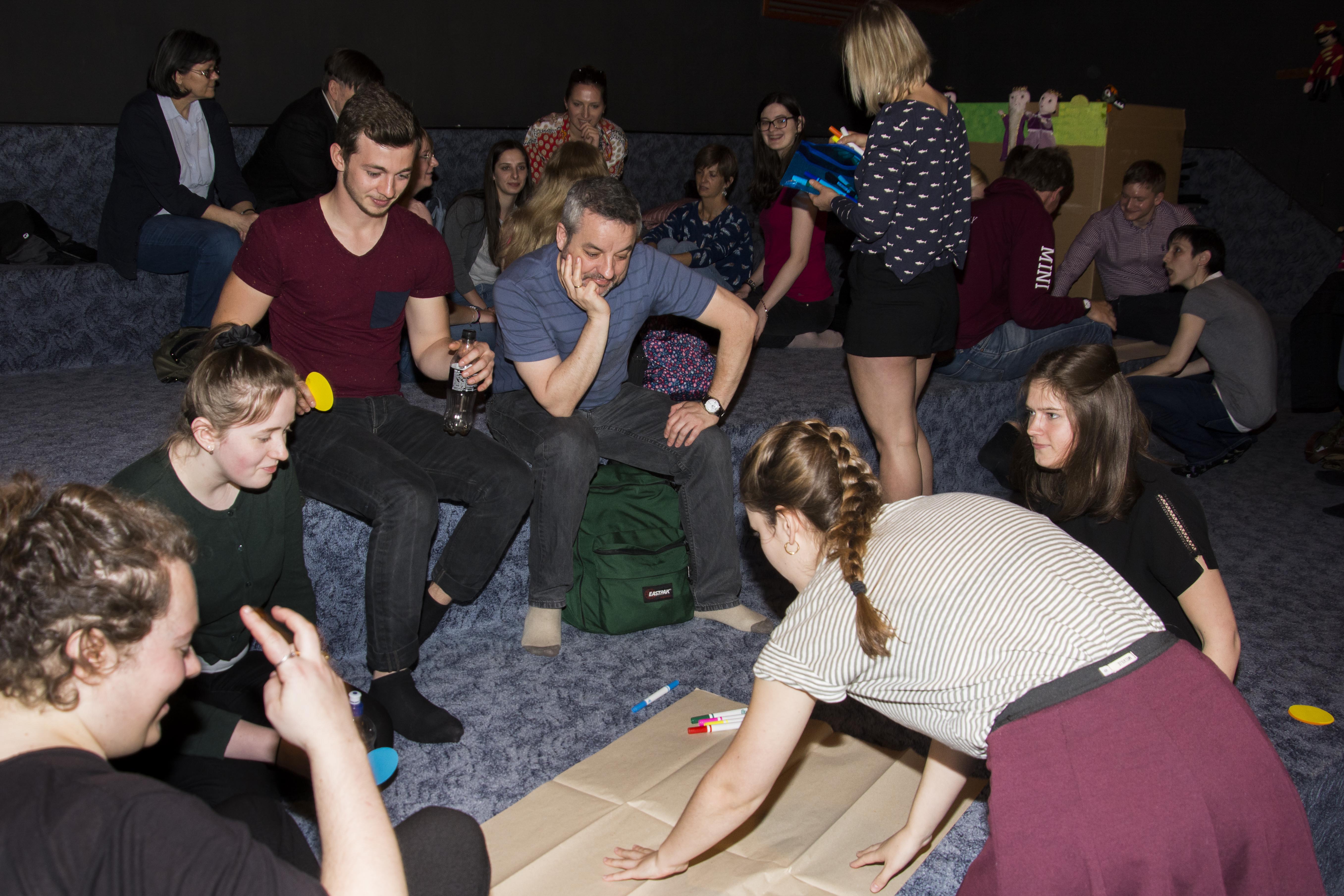 The Tuesday student workshop led by the English and Hungarian participants of the Winchester Tale Project dealt with a local legend from the Southampton region, and the international students used different exciting story-telling and drama techniques.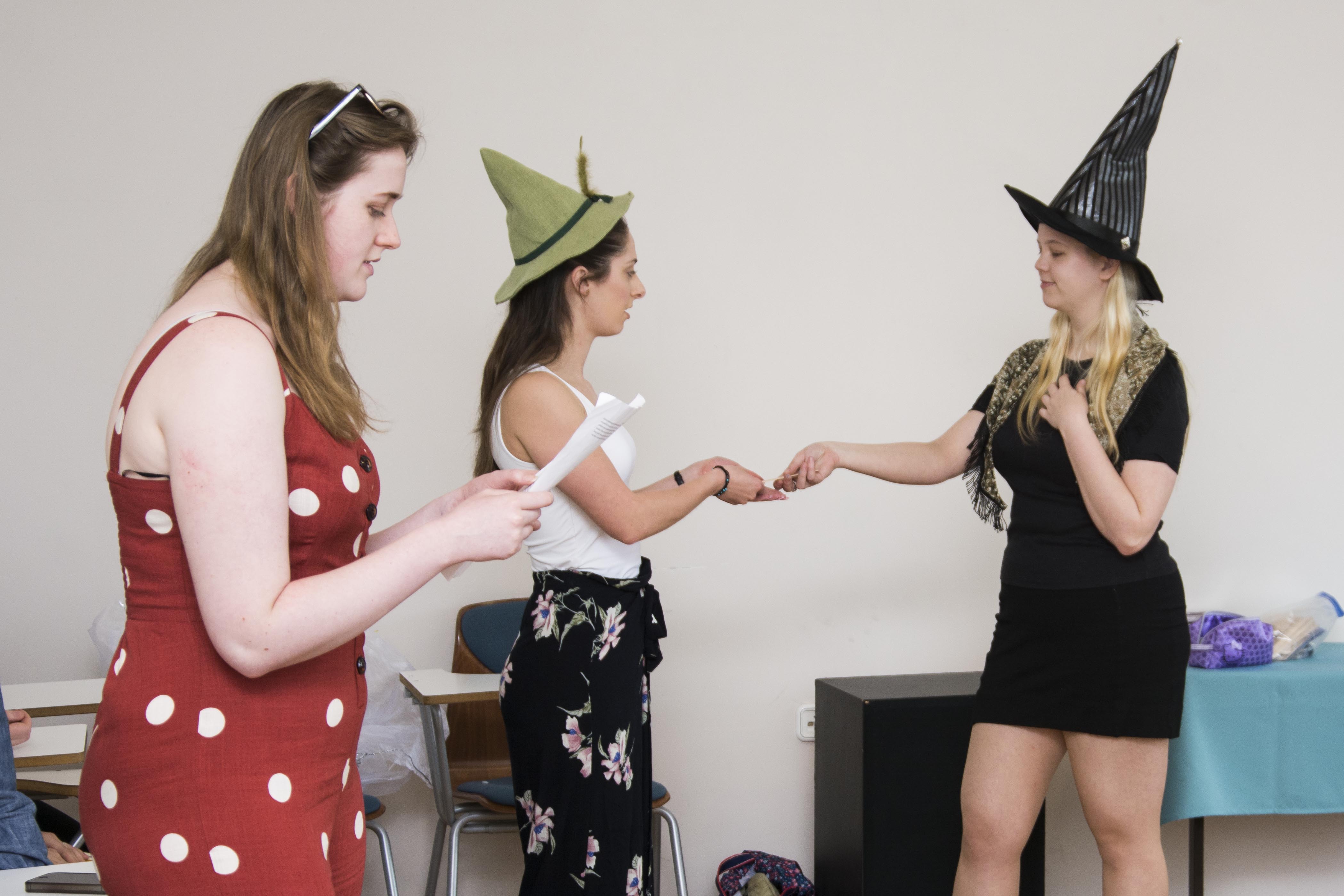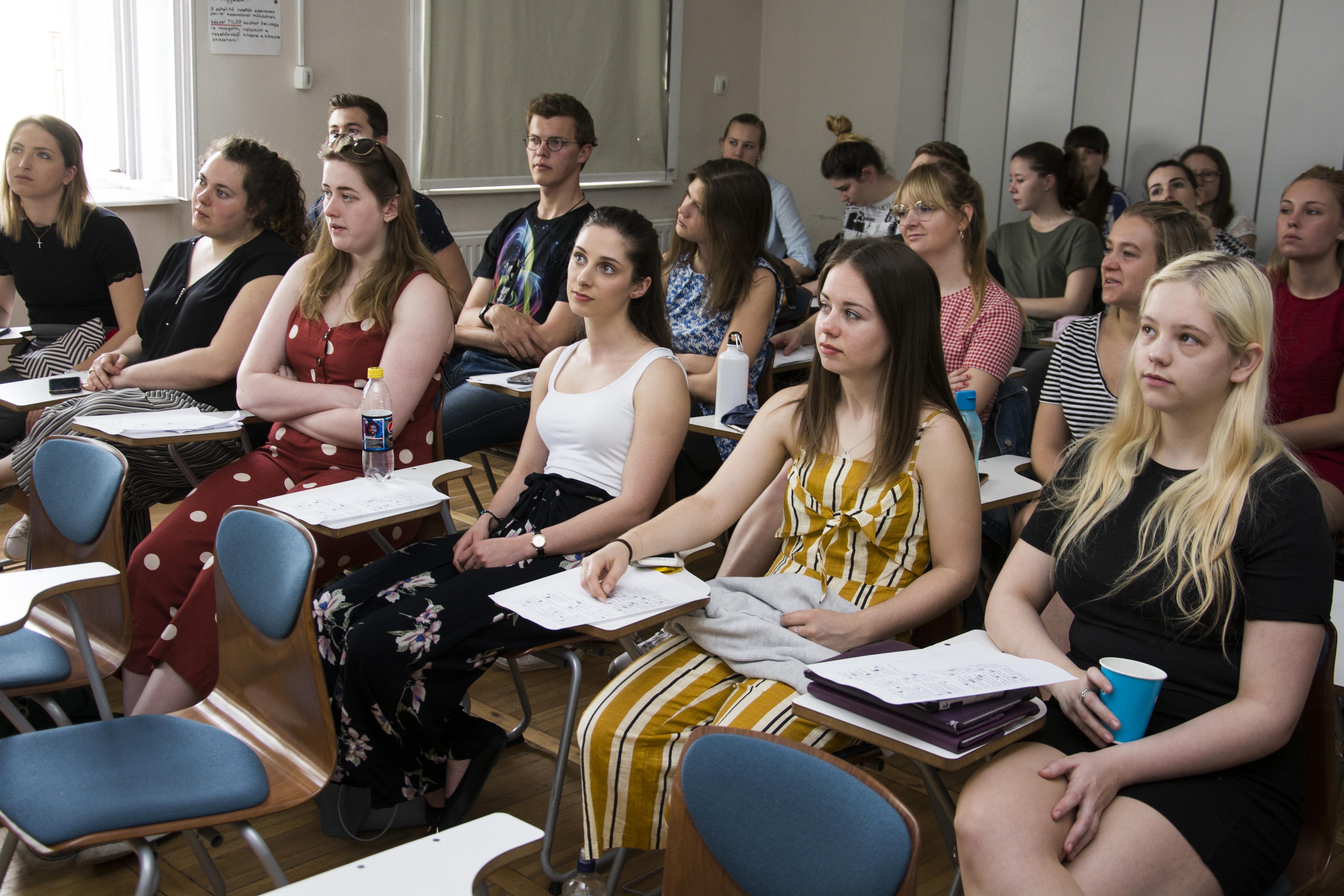 The presentation of the two English colleagues from the University of Winchester entitled Teaching Children's Literature in English Primary Schools also made a great impression. It was followed by an interactive group-work.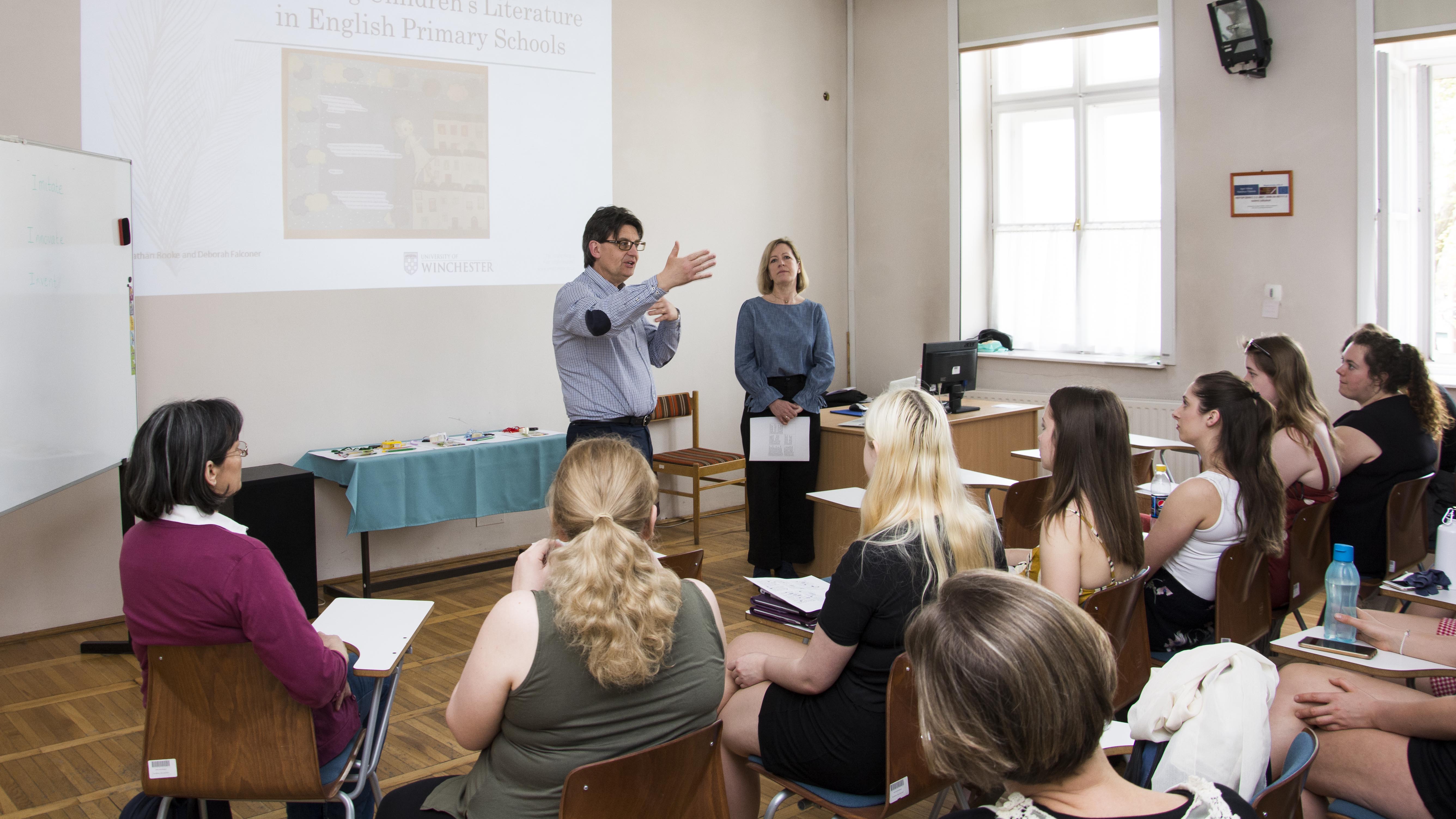 The enjoyable workshop Body &Voice led by the Belgian drama pedagogue from Thomas More University, which was accompanied by a lot of movements, was one of the most popular programmes during the week.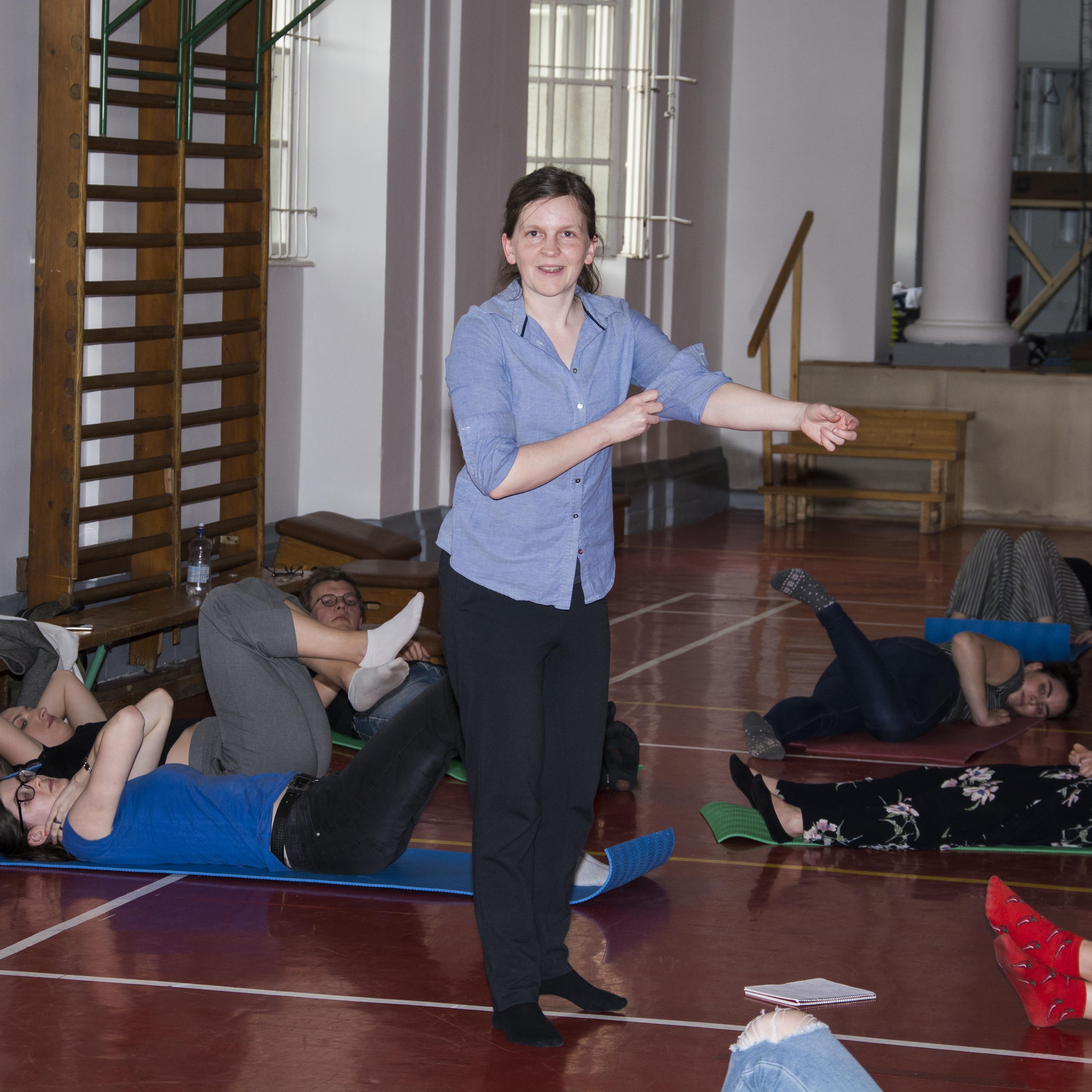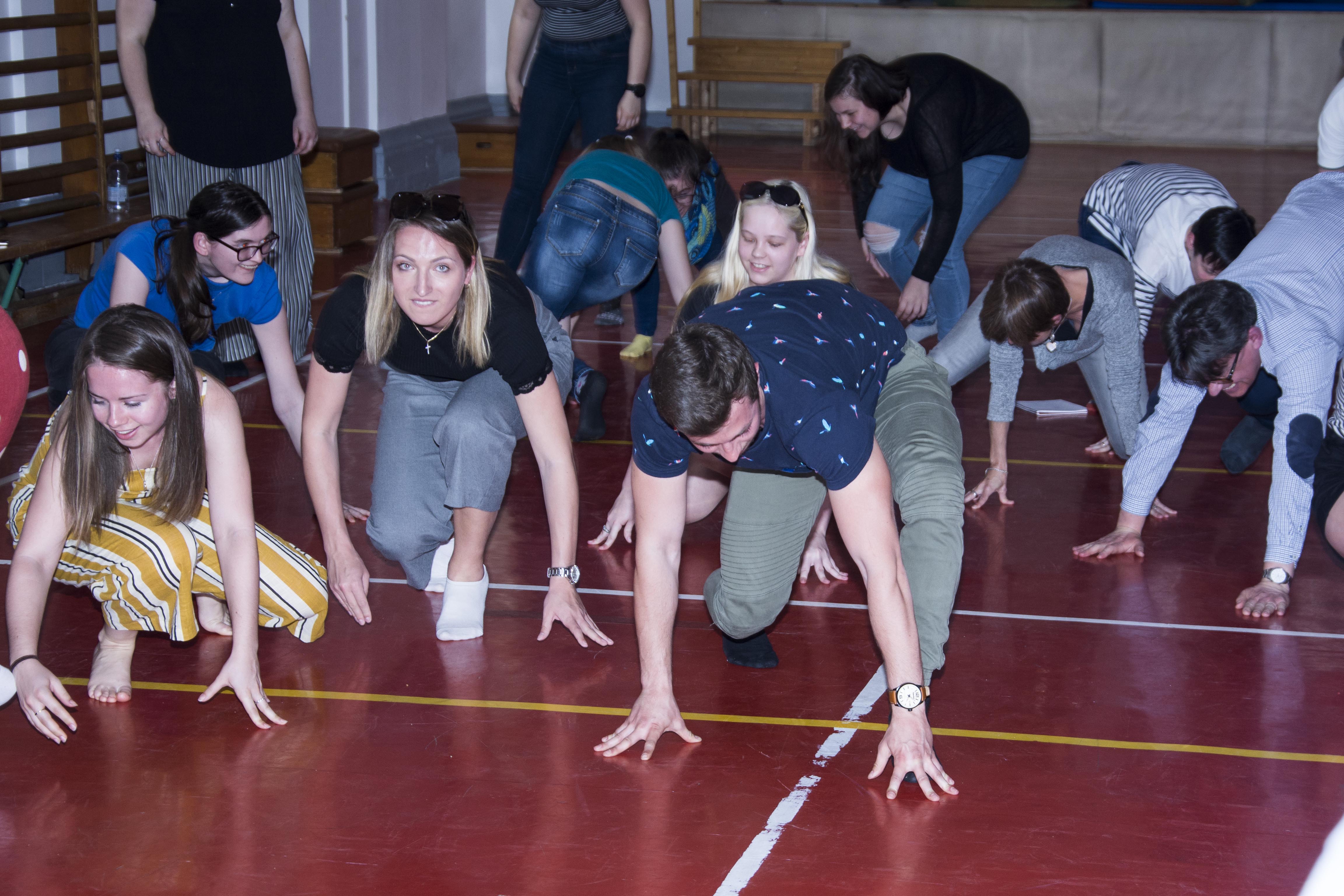 The Spanish colleague from the Catholic University of Valencia gave a challenging presentation on the gender stereotypes in folk tales, which was followed by a passionate discussion in groups.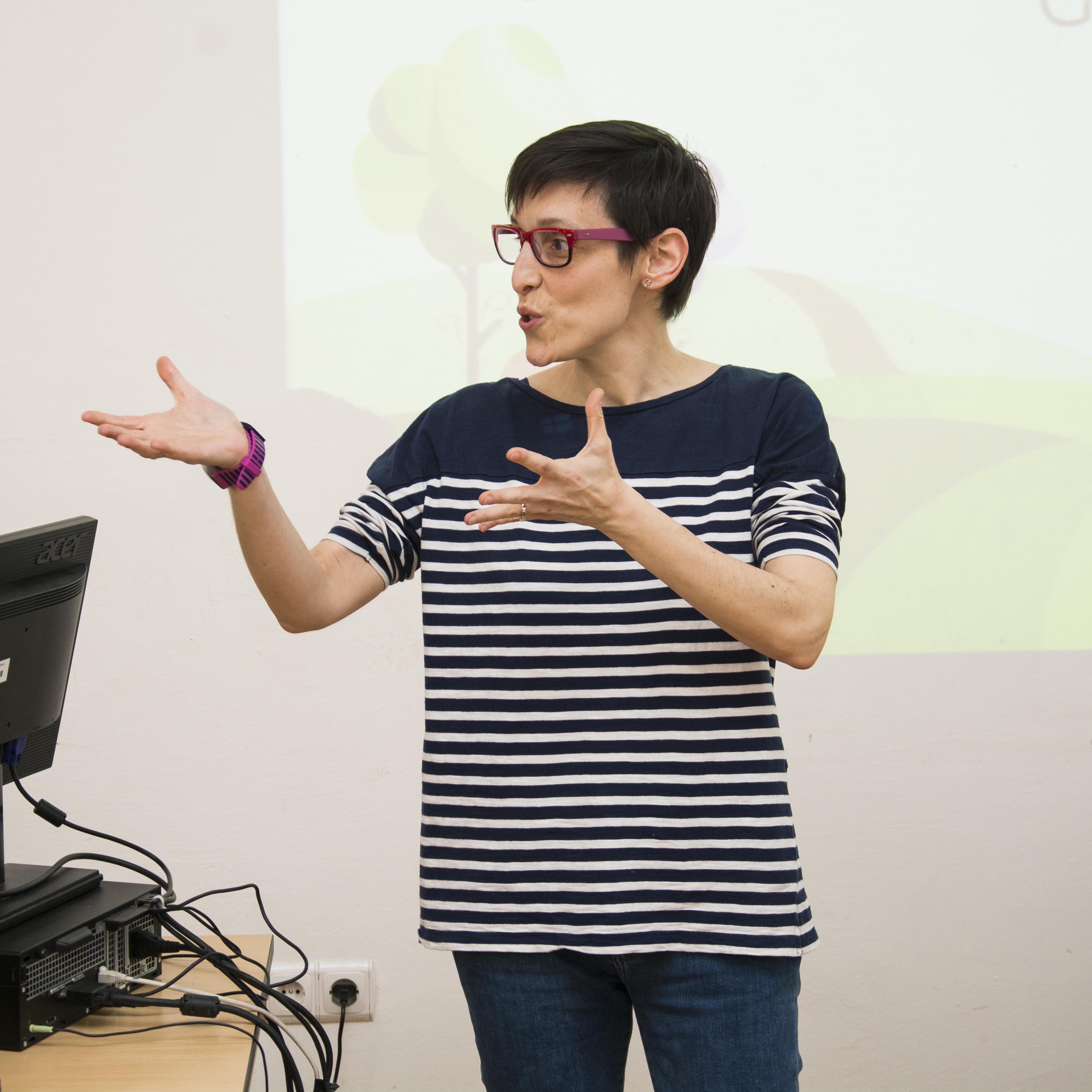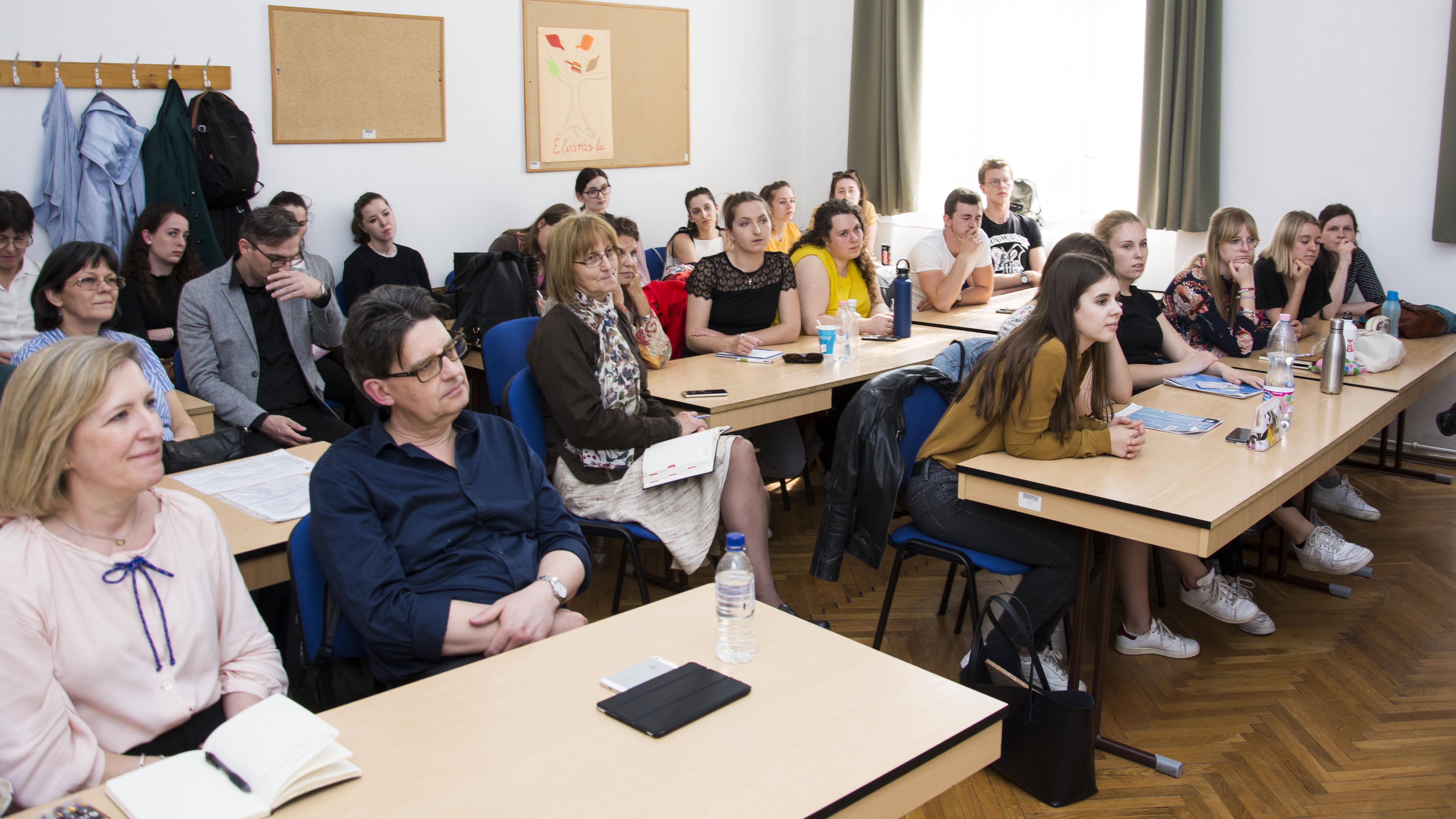 The presentations of the two Hungarian guest lecturers were inspiring as well. Csilla Fuszek, the Hungarian representative of the European Talent Support Network talked about national and international experiences.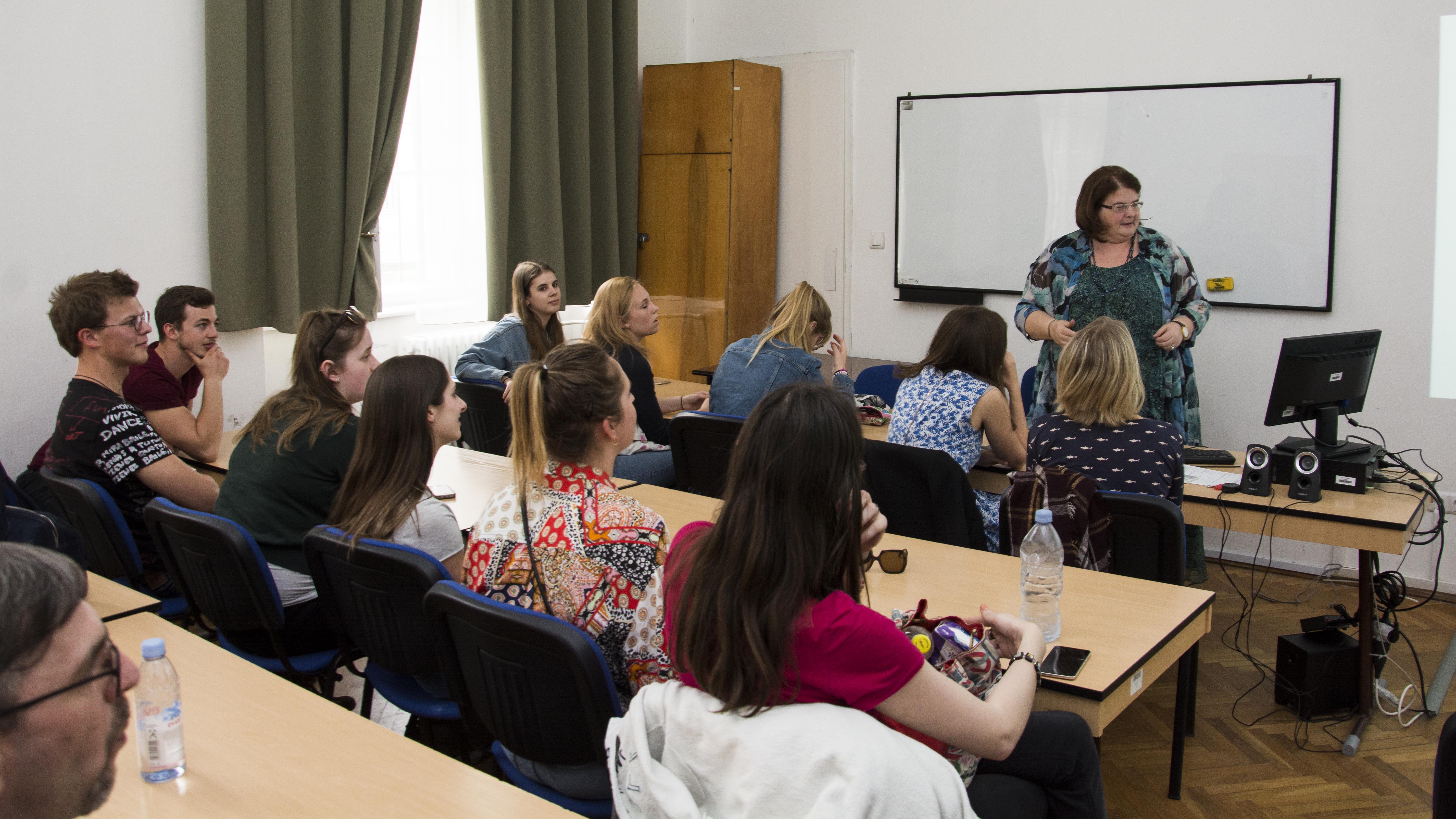 The presentation of Eszter Szoboszlay from Kecskemét Film Studio How to Make an Animated Film also contained a lot of interesting information for the audience. The animated cartoon series Gipsy Folktales were a unique experience both for the Hungarian and the international students.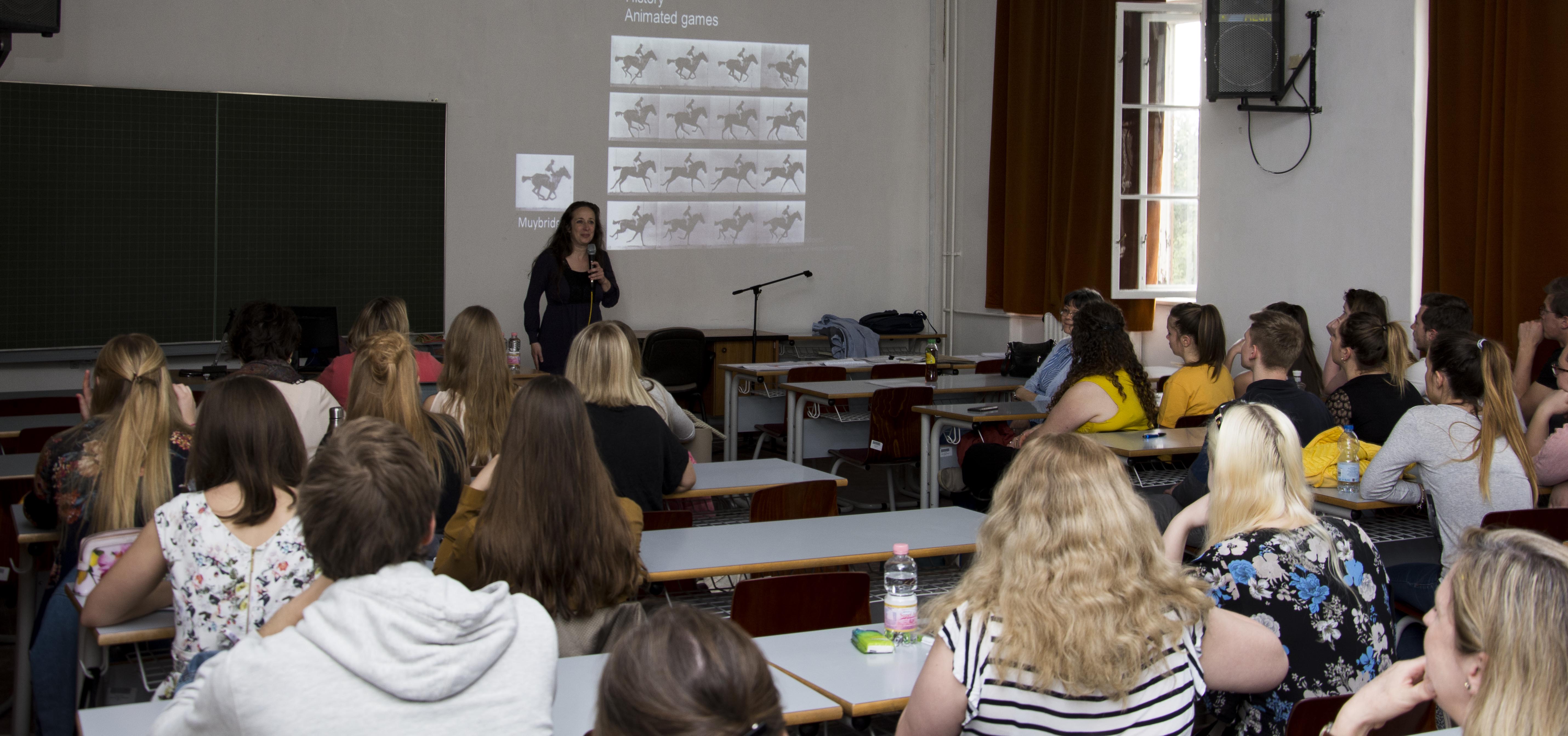 The international students gained insight into two Hungarian primary schools' pedagogical work: At the bilingual Bajza Utca Primary School in Budapest they took part in English language lessons, at Karolina Catholic Primary School in Vác they led project activities with primary school children on folk tales.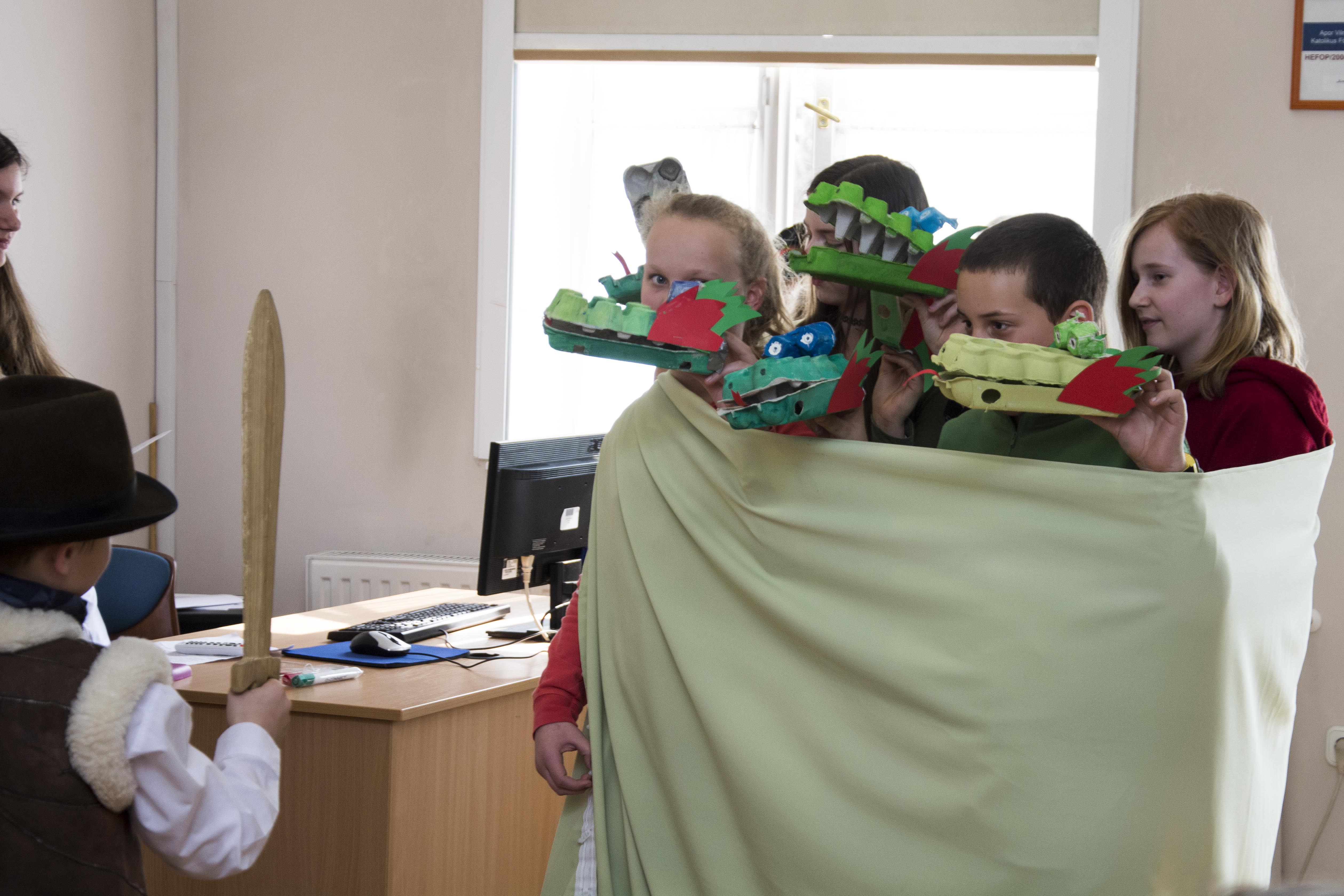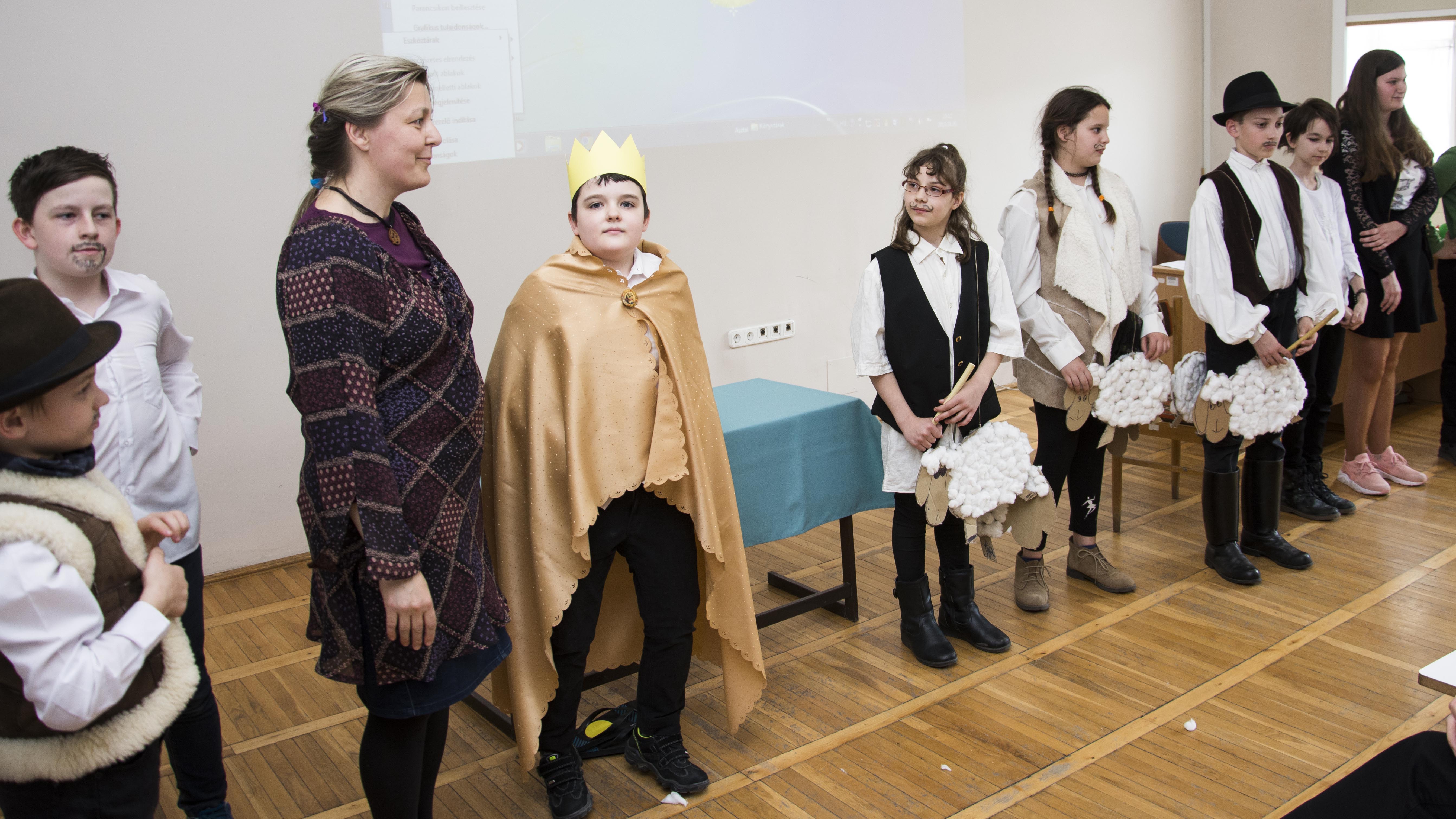 The beauty of Vác, the closeness of Budapest and last but not least, the high-quality training programmes of our institution – which we presented to our international guests – proved to be greatly attractive. Quite a few students said that they would gladly return to our international programmes, projects, and also the colleagues from abroad expressed their willingness to continue cooperation in the future.