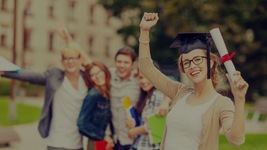 EDUCATIONAL SCIENCE
The objective of training is to prepare students for educational research and practical work in the public and higher education and in organizations; to design and evaluate learning programmes in schools; to participate in educational research and development, and to communicate the Hungarian achievements in educational science on national and international platforms. The programme prepares students to pursue doctoral studies in Educational Science.
Specializations
Family Care Pedagogy
Supportive Education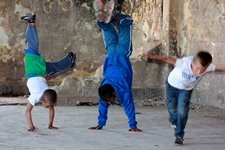 SOCIAL PEDAGOGY
The aim of the programme is to train professionals who give help using their theoretical knowledge about the functioning and the dysfunctions of the society, about interpersonal relationships, deviances, groups of special needs, about the education, development and professional assistance in a public educational, societal, child welfare, and child protection setting; who improve the circumstances of disadvantaged children, youth and their families. It prepares students for individual or team research, for the educational, decision-making, governing, planning and organizing duties in the areas of social pedagogy. Graduates of the programme can pursue doctoral studies in social pedagogy.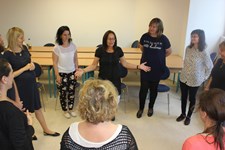 EXPERT IN MENTAL HEALTH IN RELATIONS AND COMMUNITY DEVELOPMENT
The programme aims at training experts in mental health in relations and community development who contribute to the management and alleviation of social problems and to the strenthening of local society; who are able to build, develop and lead fostering, supportive and protective communities or community networks in a settlement, at a workplace, in the civil society, in a church or a denomination.